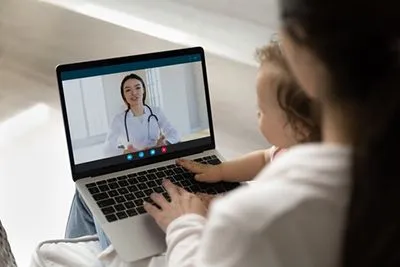 Dealing with a sick child is never an easy process. It can be difficult to dress your child and take them out of the house when they aren't feeling well. It's often easier to leave them in bed, but it's important that they're able to get the care that they need when they're feeling ill. When you're dealing with a non-life-threatening situation where your child needs care, you may want to consider the option of telehealth.
Caring for Your Child at Home
When your child isn't feeling well, it could feel impossible to get them out of bed and to the doctor. Sometimes, it can even add to how ill your child feels when they need to stop their rest and move around. When your child is dealing with a sickness that isn't life-threatening, it may be easiest to consider telehealth so that you can get care while your child is in bed. This way, your child never has to get out of bed, and you don't have to leave the house.
Telehealth can also be helpful when you have multiple children and it's difficult to leave the house. You can get the care your child needs without the stress of having to take everyone to the doctor's office.
Contact Our Pediatrician Today
Get your child care without making them leave their bed. Contact our pediatrician Dr. Jenny Welham at Island Pediatrics of Honolulu in Honolulu, HI, at (808) 944-1844 to learn more about telehealth and how it can help your child.